Thruster replacement on Vantage Drilling International's Platinum Explorer
Completion of another significant project in APAC
Client: Vantage International Management Co.
Industry: Oil & Gas
Asset: Platinum Explorer
Location: East Coast, India
Year: 2021
Challenge
Vantage International Management Co., a subsidiary of Vantage Drilling International, wanted to replace two thrusters on its Ultra Deepwater Drillship, Platinum Explorer, during a narrow window of time between two drilling campaigns.
On top of the limited time available for the operation, the work had to be executed while the ship was at anchorage several miles from shore. As the cranes onboard the ship could not reach the thrusters, a marine spread covering the handling of the thrusters and the subsea operations was required. Finally, the operation was scheduled during a period of time with a high chance of adverse weather conditions.
Due to these challenges, the client was looking for a company with significant thruster replacement experience, that can manage the entire project in-house and plan the operation in detail.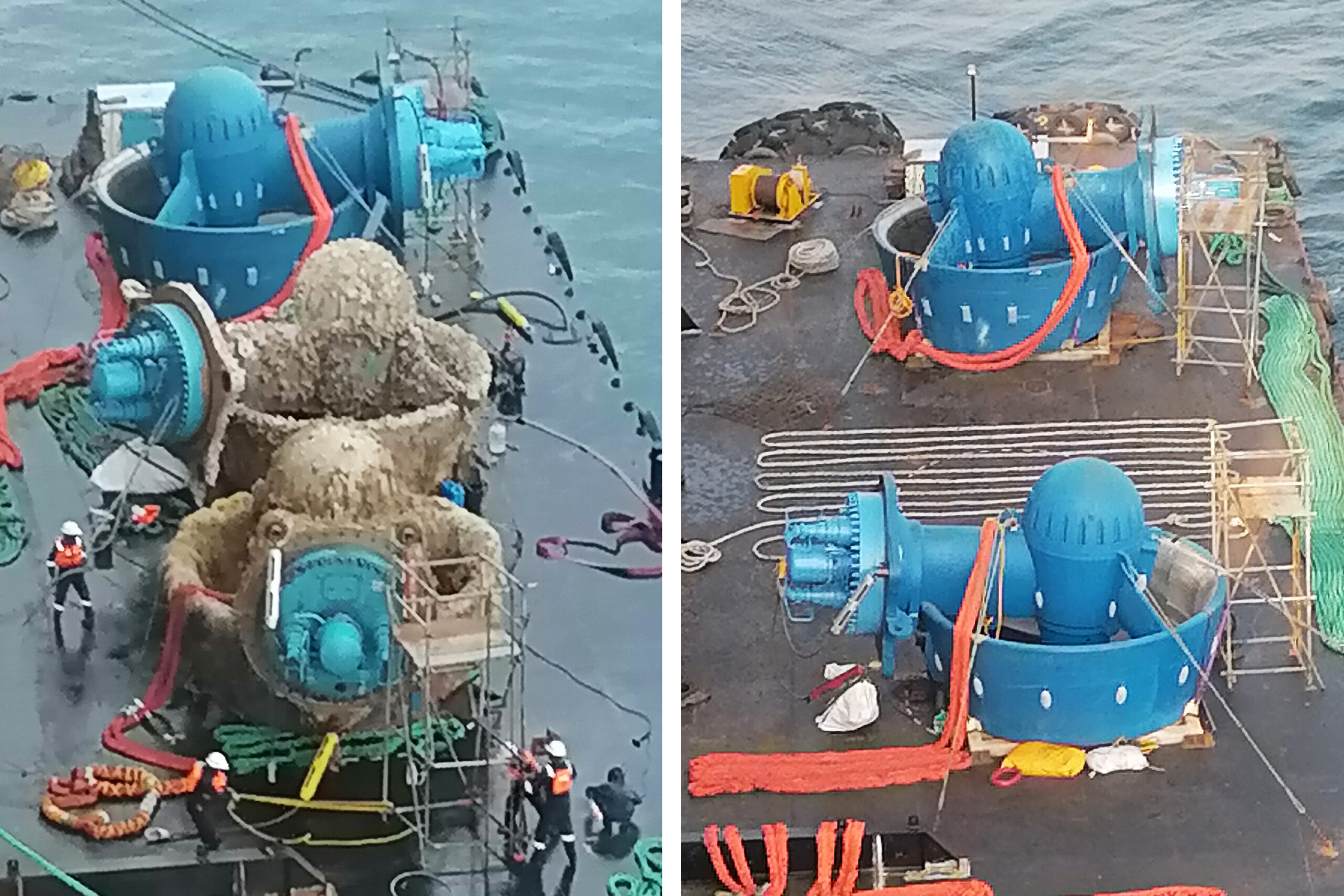 Solution
Axess India was contracted to take on the project. They collaborated with the Engineering Solutions department in Norway, which developed a tailor-made method to execute the project safely, keeping within the defined project parameters.
"We tapped into our experience in carrying out complex lifting operations globally, to design a method involving a hang-off beam, which removed the need for a separate crane vessel. This significantly lowered the risk, cost and complexity of the project, and helped to reduce carbon emissions," Jeroen van Boxtel, Director of Sales, International said.
Axess India also worked closely with all stakeholders to plan other facets of the project, including associated OEM internal work scopes, logistics and marine spread. Subsequently, the offshore team carried out the thruster replacements successfully despite weather and operational challenges.
Results
Out-of-the box thinking, in combination with a meticulously planned methodology, risk assessment, excellent communication among all stakeholders have made this project a big success.
"We are thankful to have the trust and support of Vantage Drilling in this thruster replacement project, which has enabled its success. We hope to continue supporting the client in the years to come," Rajib Bhowmik, Country Manager of Axess India said.
---
If you are interested in thruster replacements for your assets, please reach out to us.